Thank you for stopping by and please come again!
We welcome your comments, questions and interest.
Contact us
bluechipminis@embarqmail.com
Blue Chip Miniatures
538 Castle Rock Farm Road
Pittsboro, NC 27312
919 542 3653
Web site Copyrighted by
Blue Chip Miniatures
Fanta C Graphics
Photos - Copyrighted by:
Liz McMillan, Equine Photographer
Amy Toner, Equine Photographer
K.C. Montgomery, Equine Photographer
Veronica Ventress Cook,
Kelly Roe Photography
OPENING BELL
While at a show years ago, someone asked why we named our farm "Blue Chip." My answer was simple. Blue Chip Stocks are those offered only by companies with stable, consistent earnings not hampered by extensive liabilities. Clearly we chose wisely, as we have lived up to this name. Selecting our foundation "stock" carefully and with an eye for quality, we are proud of our 30 year history for excellence.
Our serious miniature horse show careers started in 1991, first with the help of 'Gypsy Magic Miniature Horse Farm,' then with 'Blue Ribbon Training Center.' Under the expert tutelage of Ed Sisk, our stallion "Main Attraction" soared to the top with 205 Halter Points in just two years. Since then, we have won many National and World Titles. .In the last few years Danielle Hill has show professionally for us, and we would ask her to represent us again if we wanted to show on that level. In 2010 she brought another Blue Chip stallion to AMHA National recognition in several classes. We had horses in the 2014 Nationals, and plan on being represented in the 2016 Nationals and AMHA World show. Both Joe and Cherie enjoy showing on the amateur and AOTE level. Every one of our horses are double registered. AMHR/AMHA.
We have garnered many years of experience with horses in venues such as Thoroughbred racing and Hunter/Jumper competition. And we have professional competence in public education, management, finance, accounting and software application development, so our interests are many and varied. We bring this array of knowledge and expertise to our miniature horse program.
At 'Blue Chip Miniatures' we continue producing miniature horses with the quality, conformation, color, performance and temperament that mini lovers world wide dream about. We consistently keep a herd of between 50 and 70 horses on our 40 acre farm in Pittsboro, North Carolina, approximately 10 miles south of Chapel Hill. Since we breed, foal and raise our horses with love and care here on our farm we always have a large and diverse selection available for sale. Take a minute and check out the recently updated list of horses we currently have for sale.We have chosen not to breed for 2 years, but will have 8 foals in 2017.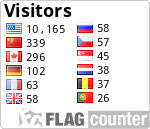 Counter started on 10/19/2011
grand in jr stallion with a weanling…Good Start to 2014 show season with.....
Blue Chips M and M Wellington
ALL MARES ARE NOW FOR SALE